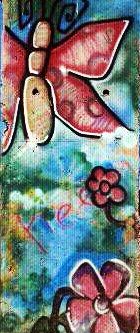 photo by Sarah Varley
Please check out the Faith-Book 411 page to get some background and a list of suggested materials for this project.
Let's begin!
We're going to begin our faith-booking journey with a themed based faith-book. Please feel free to let your creativity run wild. I am just providing guidance and inspiration for you to continue on if/when you need it . Also, I would LOVE to post pictures of what you have been working on. Just email me a photo of the page you've been working on with a description of what your thought process was and a list of some of the materials you used.
So the theme for 2013 is *drum roll please!*






Have you ever heard of "My One Word", "One Word 365" or the book "The Power of Just One Thing" by Dr.
Dr. Randy Carlson?
Well that's the direction we are going to go with this Faith-Book.

So to begin we need to come up with our one word for the year and our one thing for the next 30 days.
I've given you a couple resources to help you out earlier this week, the New Years Reflections and Goals worksheets.

You might want to Check out the "My One Word" website and the "Intentional Living" website you can subscribe to them. Intentional Living also has a free e-book and will send you 21 days of devotionals. Check it out!

Some other resources and books you can check into to inspire you through your faith book:
The Life You've Always Wanted
Think: The Life of the Mind and The Love of God
It's No Secret: Revealing Divine Truths Every Woman Should Know
The Do What You Can Plan
You're Made for a God-Sized Dream: Opening the Door to All God Has for You
Now let's get started!!!
Page one and two of your faith book are going to be related. You may want to do this by using a similar font for your titles or create it on side by side pages.
Vision Boarding Project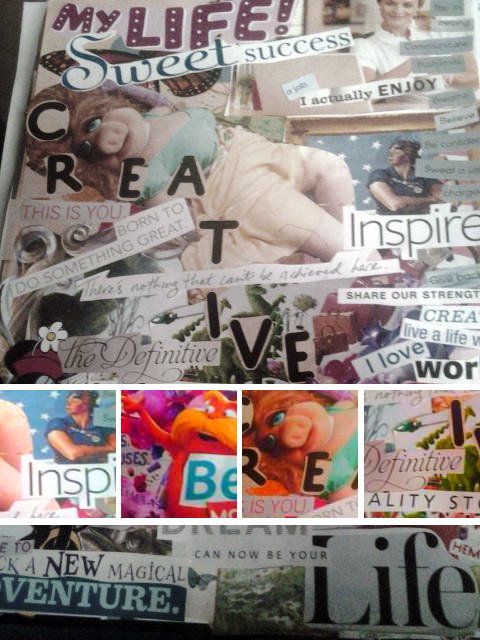 In the spirit of the New Year, the scriptures I have to inspire you are:
you have put off
the old self
[a]
with its practices
10
and
have put on
the new self,
which is being renewed in knowledge
after the image of
its creator.

Colossians 3:9&10
Colossians 3:9&10 Color
Colossians 3:9&10 Black and White
Do not be conformed to this world, but be transformed by the
renewal
of your mind, that by testing you may discern what is the will of God, what is good and acceptable and perfect.

Romans 12:2
Romans 12:2 Color
Romans 12:2 Black and White
Your challenge is to represent last year on one page and summarize it by using one word and then on the second page illustrate your one word for 2013 and what you visualize that to look like.
I'm trying to decide between two "One Word"s for myself: the word "sculpt" and the word "carve"
What is your one word? How does it translate into your "One Thing" you are going to be concentrating on for the next 30 days?
I'll check back in from time to time to show you my progress, and to see your masterpieces.