I am so terribly sorry....again... I came down with the stomach flu, and am just getting over it. I haven't been to work in two days and am not able to eat solid food yet.
I AM awake however, and though I feel completely awful, I feel a lot better than I did yesterday!
Not so much historical information this week though I AM really excited about the message in Chapter 4.
This weeks memory verses:
For if you keep silent at this time, relief and deliverance will rise for the Jews from another place, but you and your father's house will perish. And who knows whether you have not come to the kingdom for such a time as this?"
(Esther 4:14 ESV)
For there is one God, and there is one mediator between God and men, the man Christ Jesus,
(1 Timothy 2:5 ESV)
"Yet even now," declares the LORD,
"return to me with all your heart,
with fasting, with weeping, and with mourning;
(Joel 2:12 ESV)
There is no fear in love, but perfect love casts out fear. For fear has to do with punishment, and whoever fears has not been perfected in love.
(1 John 4:18 ESV)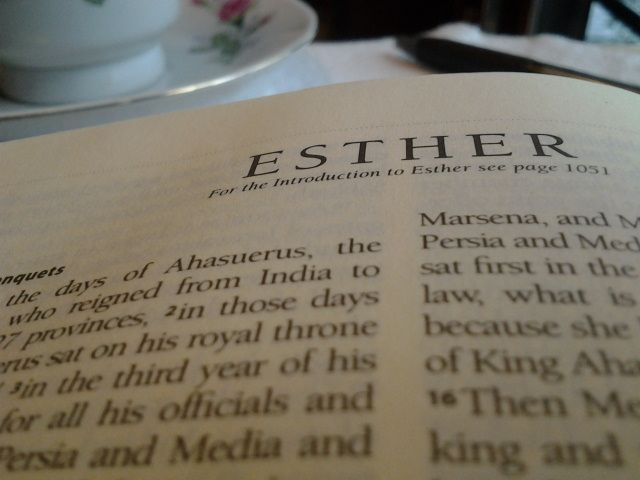 The Players
Esther
Mordecai
Hathach
Continued Rising Action
Mordecai, devastated of the consequences of his actions, goes to the gates of the Kings palace, tears his clothes, and spreads ashes over his face, while he wails and cries for the destruction of the Jews.
Upon hearing this, Esther sends clean clothes for Mordecai to put on. Mordecai refuses the clothes and sends word to Esther that she must go and speak with her husband about the edict that had been passed.
Esther sends word back to Mordecai, that if she goes and speaks to her husband she will surely be killed because she was not asked to come into his presence. Mordecai sends word BACK to Esther to inform her that if she DID NOT do what he was asking her to do, she would probably die anyway, along with the rest of her family, and help would come from elsewhere. Esther replies "If I perish, I perish" pray for me, and accepts her calling.
Discussion Questions
Again, answer the questions that peak your interest, or ask your own. Please feel free to make your own observations.
I just really love this chapter in Esther. From a young age I feel like I was taught that Esther was this great and virtuous girl, who did the right thing and was willing to sacrifice herself for her people.
In the same way I have learned to love the apostles more for their flaws and imperfections, I am learning to look at Esther in the same light.
Chapter 4 is the point in which we see change in the hearts of Mordecai and Esther.
What reality does Esther face in her situation?
At what point in your life did the page turn, and you found God had been working on your heart?
The lead pastor at the church I attend did a Sermon on Galatians 5 a few weeks ago:
If you imagine the fruits of the spirit as a grapevine, or a fruit bush, how is your fruit growing?
Up until this point in the story, Esther and Mordecai have been assimilating into the Persian world.
What sets you apart from a non-believing world?
Where do you see God in this passage?
Where do you see the gospel in this passage?
Why are you in the place you are in? What is God asking you to do? How can you take down the enemy in your situation?
When you look at your life, can you see a purpose for your life?
Dear Lord,
We know that sometimes we are in trials and tribulations,
that we might turn back to you.
We know that you have plans for us Lord,
you have plans for our future,
of goodness and of hope.
Lord, grant that we might know your will,
the next step you ask us to take.
Let us repent from our sins of conforming to this world,
let us grow in the spirit.
Let us not be content with the ruts we live in because they are comfortable,
but let us know that you have great plans for us.
Let us return to you with all of our hearts,
in prayer, and in fasting.
Let us come close to you Lord,
teach us your will,
and cast out all of our fears with your love.
I ask these things in the name of our Lord Jesus Christ.
Amen.